Daniel Johnston
Artistic Vice
Regular price
Sale price
$20.00
Unit price
per
Sale
Sold out
This is a re-release of Daniel's classic Shimmy-Disc LP, authorized by the Johnston family and re-mastered by Kramer from the original master recordings in 2008. It also featured brand new 'liner notes' by Kramer, detailing his experiences during the making of the LP. This LP speaks for itself, though, and needs no introductions or explanations. There'll never be another Daniel Johnston, and this LP proves it.
View full details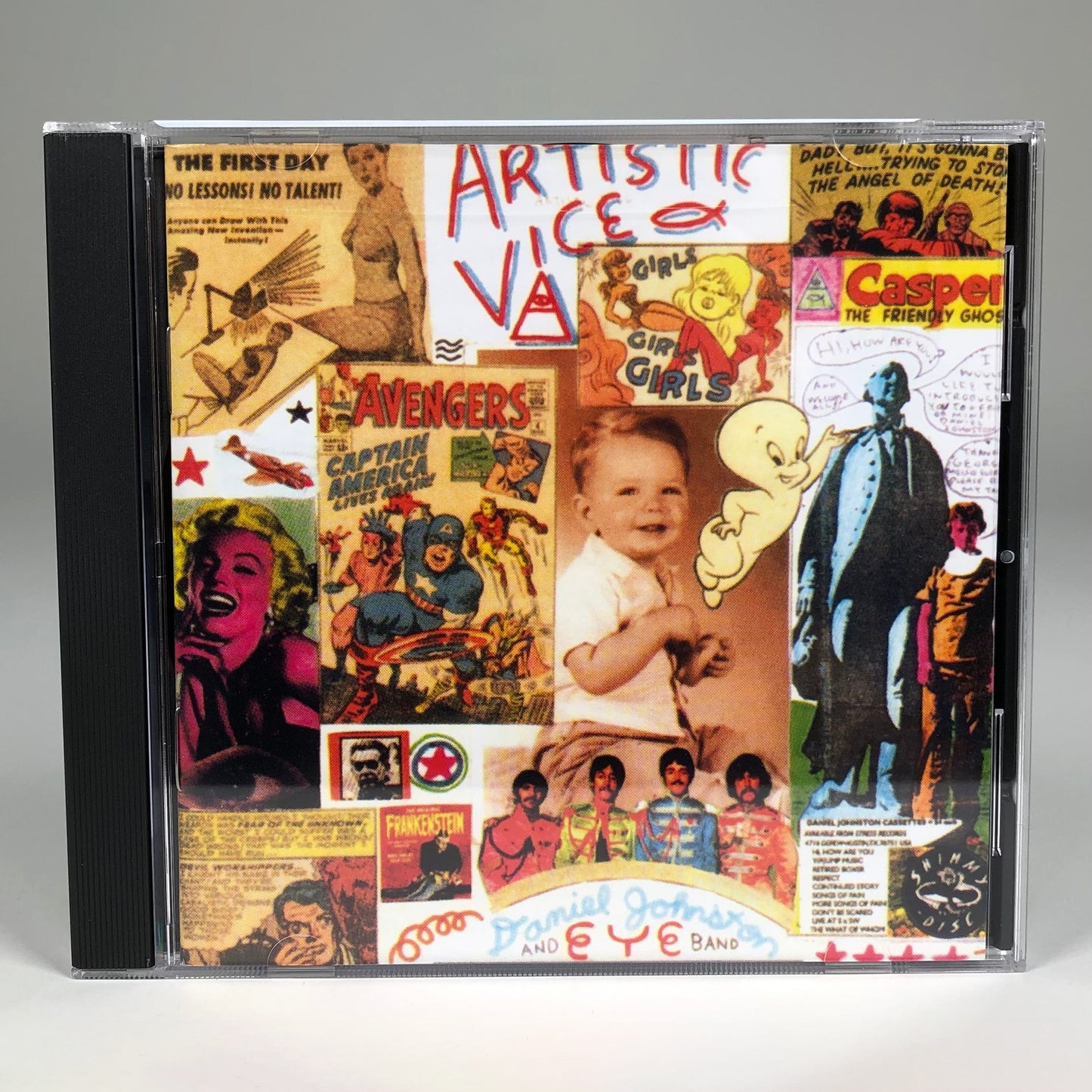 Tracklist

1. My Life is Starting Over
2. Honey I Sure Miss You
3. I Feel So High
4. A Ghostly Story
5. Tell Me Now
6. Easy Listening
7. I Know Casper
8. The Startling Facts
9. Hoping
10. It's Got to be Good
11. Happy Soul
12. The Dream Is Over
13. Love of My Life
14. I Killed the Monster
15. Laurie
16. Fate Will Get Done
17. I Get Depressed When You Undress (previously unreleased)
18. I Feel So High (demo version)
19. Laurie (demo version)
20. The Monster Inside of Me (previously released as vinyl single only)

Credits

All songs by Daniel Johnston.
Re-mastered by Kramer in 2008.