Neither Is, Nor Ever Was
Shimmy-2007 Release date: Oct 01, 2021
Regular price
Sale price
$24.00
Unit price
per
Sale
Sold out
"Neither Is, Nor Ever Was" - co-produced by Scottish songwriter Stephen McAll and renowned producer and Shimmy-Disc founder Kramer.
Written following 10 years of isolation on the West Coast of Scotland; re-learning to write and play guitar following a violent gang attack in Glasgow that left McAll with a devastating head injury, semi-paralysed, and with all previous memories gone.
Kramer describing McAll's music in his own words "...an interior force to be reckoned with. I've never experienced anything quite like it. It weaves elements of the past around a future I was wholly unaware of before hearing these breath-taking songs, each one a kind of memorial to a memory that may or may not have merely been imagined or hoped into existence."

---
"The neo-folk music of Stephen McAll and his band, Constant Follower, is intimate, unvarnished. Its raw inner beauty casts a deeply affecting spell. McAll's husky murmur and the sensitive accompaniment is a rare source of comfort, like gently flickering log fire embers on the darkest night of the year. McAll and co have composed the perfect huddling soundtrack. It's swaddled in sadness, but always offers hope."
- The Scotsman, 2021

"A beautiful piece of songwriting, with its simple poignancy carrying with it the wisdom only experience can offer."
- Clash Magazine, 2020

"More brilliant new music from Scotland. From Stirling, it's the sublime Constant Follower."
- Nicola Meighan, BBC Radio Scotland, 2021

---

Constant Follower Live @ SXSW 2022
review by Doug Freeman in the Austin Chronicle

Stephen McAll works with a quiet intensity. The Scottish songwriter's debut LP as Constant Follower, last year's Neither Is, Nor Ever Was, boils heavy below the surface wash of ambient folk, the songs that seem to sing against the tide of time and loss, clinging to brief moments of beauty.

In St. David's Bethell Hall Tuesday night, McCall seemed initially taken aback by the intensity returned to him from the reverential crowd. The seated quartet painted an atmospheric tapestry to open, McCall's fingerpicked acoustic guitar against the textured tones of Andrew Pankhurst's electric and David Guild patient bass, and mellow hum and harmonies from Annie Bond's keyboard.

Rolling into "I Can't Wake You," McCall would stare intently at the audience, meeting eyes in the crowd as if challenging them to listen deeply and sink into the songs with his patient, halting delivery drawing out the lines. At times, that calm heaviness could unfurl like Red House Painters, and others like Will Johnson fronting Balmorhea.

The intensity belied McCall's overall affability that began to emerge midway through the 40 minute, seven song opening showcase set. Through his Scottish accent, he marveled at being in America for the first time ("I didn't believe in turtles until today. I want to see some raccoons"), laughing and charming between the songs of quiet devastation. "Weave the World" offered a lighter touch but "What's Left To Say" pulled a melancholy inevitability across the nearly half-full room.

McCall's songs feel simultaneously claustrophobic and expansive, as if they're trying to break out of themselves and float away, but can't escape the shackled pull of memory and anchors of time. But in the constant grasping is a gorgeous struggle, deeply human and complex and ground in his reckoning with vivid moments that seem to carry lifetimes within them.

- Doug Freeman
View full details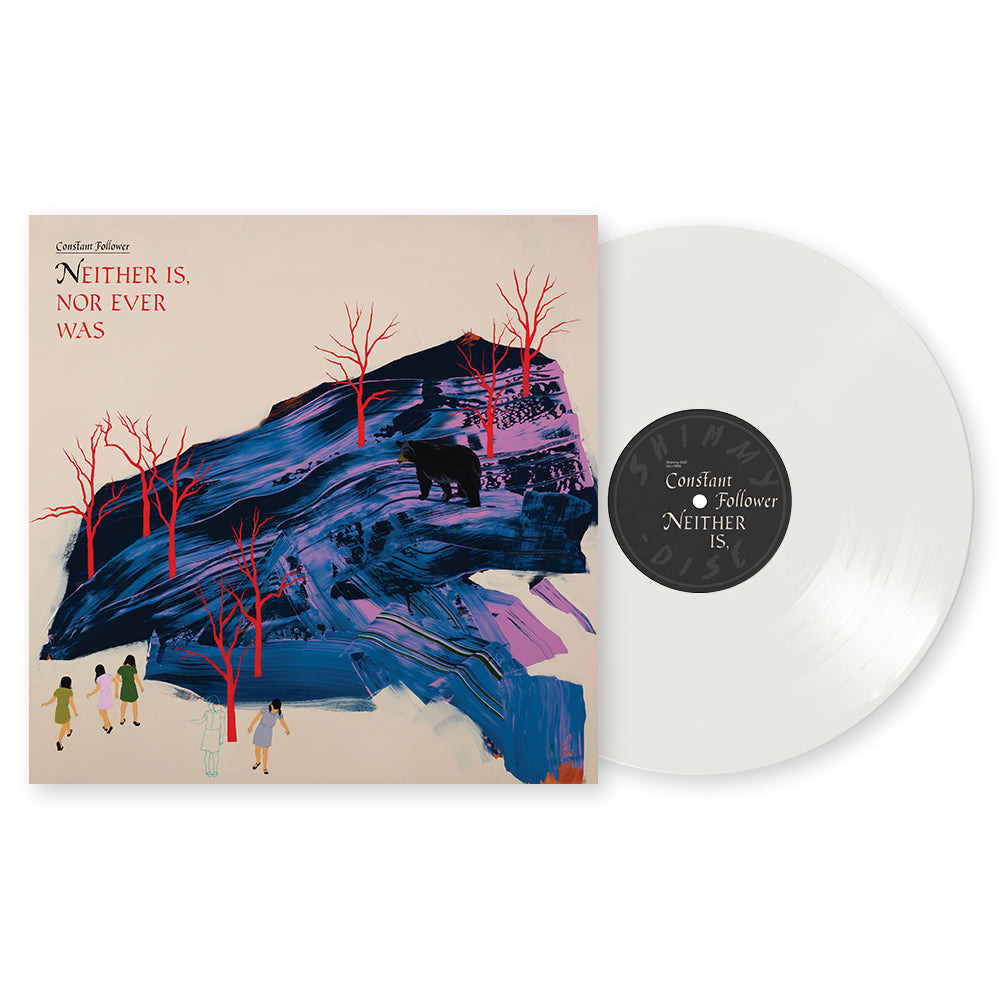 Tracklist

1. I Can't Wake You
2. The Merry Dancers On TV
3. Set Aside Some Time
4. Spirits in the Rooftree
5. Altona
6. Weave of the World
7. One Word Away
8. Little Marble
9. What's Left To Say
10. WEICHA

Credits

All songs by Stephen McAll, © 2020

McAll: Vocals, Guitar, Synthesizer, Keys, Bass
Andrew Pankhurst: Guitar, Vocals
Kathleen Stosch: Vocals, Synthesizer, Bass
Amy Campbell: Vocals, Keys

Plus:
Kenny Bates: Guitar on tracks 4 & 6
Mark Tranmer: Piano on track 6
Jimmy Hughes: Bass on track 3
Jim Chadwin: Guitar on track 1
Dave Guild: Bass on tracks 2 & 6
Islay McAll: Vocals on track 9
Kramer: Additional instruments, here or there

Recorded by Stephen McAll at CFFC, Stirling
Tracks 1,3,7,8 recorded by Stephen McAll & Johnny Smillie
At CFFC, Stirling and La Chunky, Glasgow

Produced by Kramer & Stephen McAll
Mixed and Mastered by Kramer at Noise Miami

Cover Art by Seonna Hong

LP layout and design
by Ryan Hover & Stephen McAll