World of Blue
Shimmy-2013 Release date: Sep 30, 2022
Regular price
Sale price
$24.00
Unit price
per
Sale
Sold out
This first vinyl release of five previously unreleased Spain recordings that were made prior to 1995's landmark "Blue Moods Of Spain" LP . Includes the original studio version of their classic song "World Of Blue" (featuring Petra Haden on violin).
The LP was re-Mixed & re-Imagined by Kramer at his Noise Miami Studio in 2021 for Shimmy-Disc. 
Bandleader/Songwriter Josh Haden says...
"World of Blue" features Ken Boudakian and Merlo Podlewski on guitars, and Evan Hartzell on drums. Evan and I attended the same high school, and Ken was my college roommate. Merlo was the final piece of the puzzle. I first met Merlo in 1994. My sister Rachel Haden, who had been working with him at the Rhino Records store in Westwood, knew I was looking for a new guitarist for my band, and introduced us. Merlo is one of those guitarists whose playing is so smooth and effortless he makes anyone feel like they can play. His playing is magical. He had an instinctual grasp of harmony and theory, which brought a great counterpoint to the technical knowledge and finesse of lead guitarist Ken. From our first practice together I knew he was the right addition to the band.  
Back in those days my sisters Rachel & Petra Haden were in a band called That Dog. They had a strong following in L.A. and were getting ready to sign to a major label. When I first started Spain they were a big inspiration to me. It was an exciting time for music in L.A. Beck and Weezer were just starting out, and this mad scientist/producer named Tom Grimley was recording all the best bands in his converted auto repair shop studio called Poop Alley Studios.  
Spain played their first official L.A. gig with Merlo at a club called Pan, which shortly thereafter changed its name to Spaceland. We opened for Beck and That Dog. We played at Spaceland a lot (a performance from which can be found on youtube) and at other small clubs and coffee joints like the Troy Cafe (owned by Beck's mom), Congo Square Coffee House in Santa Monica, Alligator Lounge, and others.  
At a certain point that year we were ready to record our first 7" single, and I reserved some time at Poop Alley. Poop Alley didn't seem like the ideal recording setting. The walls and floors were made of concrete, and there was no soundproofing. The fix-it area was the tracking room. The ceiling was so high there almost wasn't a ceiling. A steep curving staircase with no guardrail led up to a loft area where the console was located, and next to it, on a custom-built, guardrail-less ledge, a queen-sized bed where Tom slept. Also, it wasn't a nice neighborhood. Up the street, while walking to my car late one night from the nearby Jabberjaw Coffeehouse, a local drunk begged me not to rob him. That's how bad it was. 
I paid for the session with weed I grew in my closet. We set up and it starting raining. Tom put a microphone outside. For lunch we'd walk through the alley over to India Sweets and Spices, on Fairfax just north of Pico. After tracking was finished, Petra came over and overdubbed violin. There was a cushioned area where I remember sitting during mixdown. There were little stacks of Aphex 16-track tape everywhere.  
We stayed good friends with Tom. We recorded a couple more songs with him the following year. Tom recorded lots of bands at Poop Alley. My sisters' band That Dog, Beck, the Rentals, Rod Poole, Tom's band Waldo the Dog Faced Boy, and many others. There were parties in the alley. There would be a keg of beer. Everyone was well-behaved. The most dangerous it got was when Kenny asked Beck if he was a Scientologist. I remember laughter and happiness the most from those parties. Not long afterwards Tom shut down the studio. Luckily for us, the tapes still exist.   
On those tapes are five songs, all of which are represented here. "I Lied" and "Her Used-To-Been" were released on the 7", the remaining three have never been released before now. I can't remember who I sent copies of the 7" to but shortly after it came out I got a call from an A&R executive at Geffen inviting me to their offices to talk. "I love your songs," I remember him saying to me, "but my boss [David Geffen] won't let me sign you because he doesn't know how to market you." 
Eventually a label that did want to sign us got in touch with me. Restless Records was a local indie record company that had flirted with major label success with bands like Poison and Stryper. Their office was an old rickety house off Sunset Blvd. in Hollywood and they had decent distribution, so I said to myself, "Why not?"  
This eventually lead to the recordings that produced our debut LP  "Blue Moods of Spain".  
-Josh Haden, 2022
View full details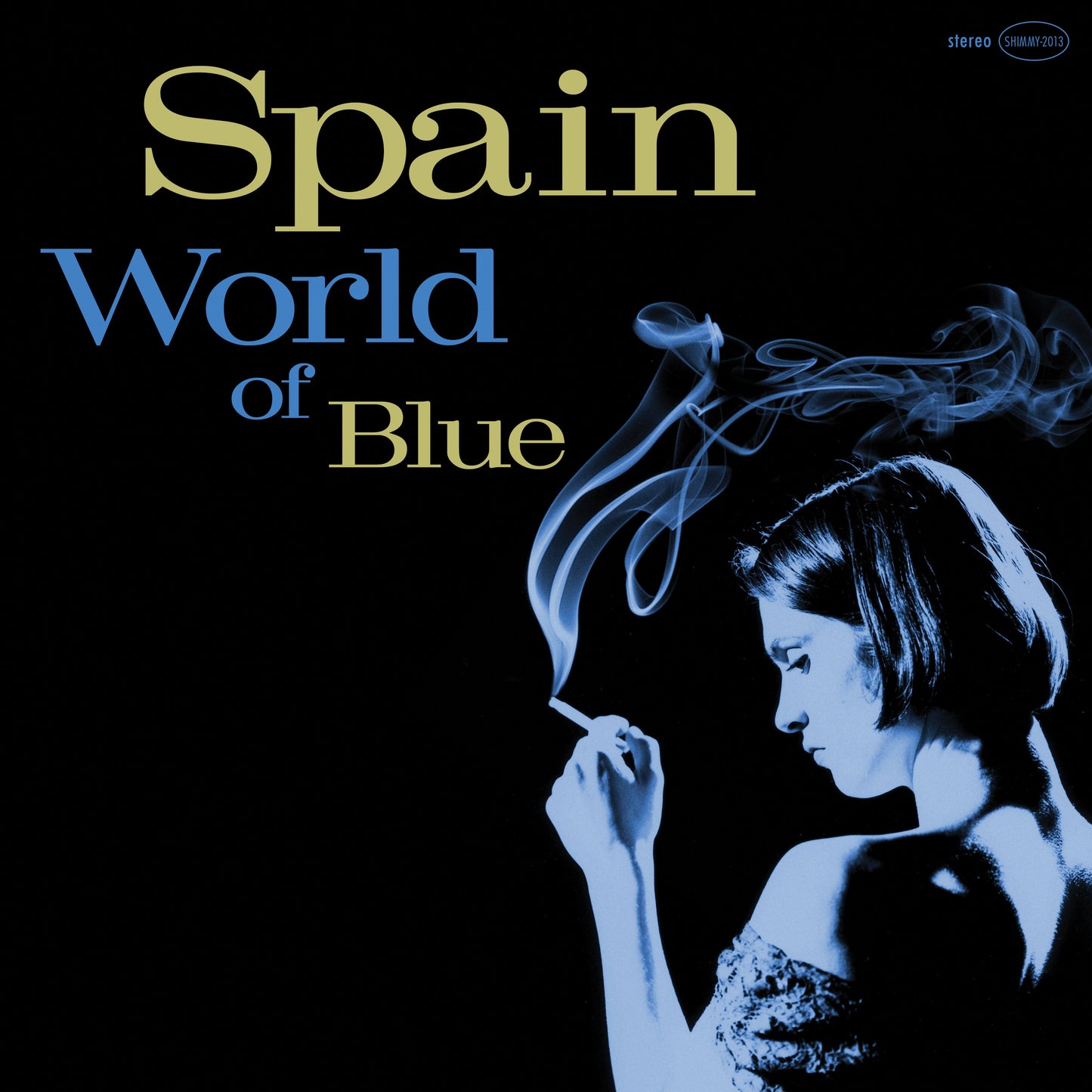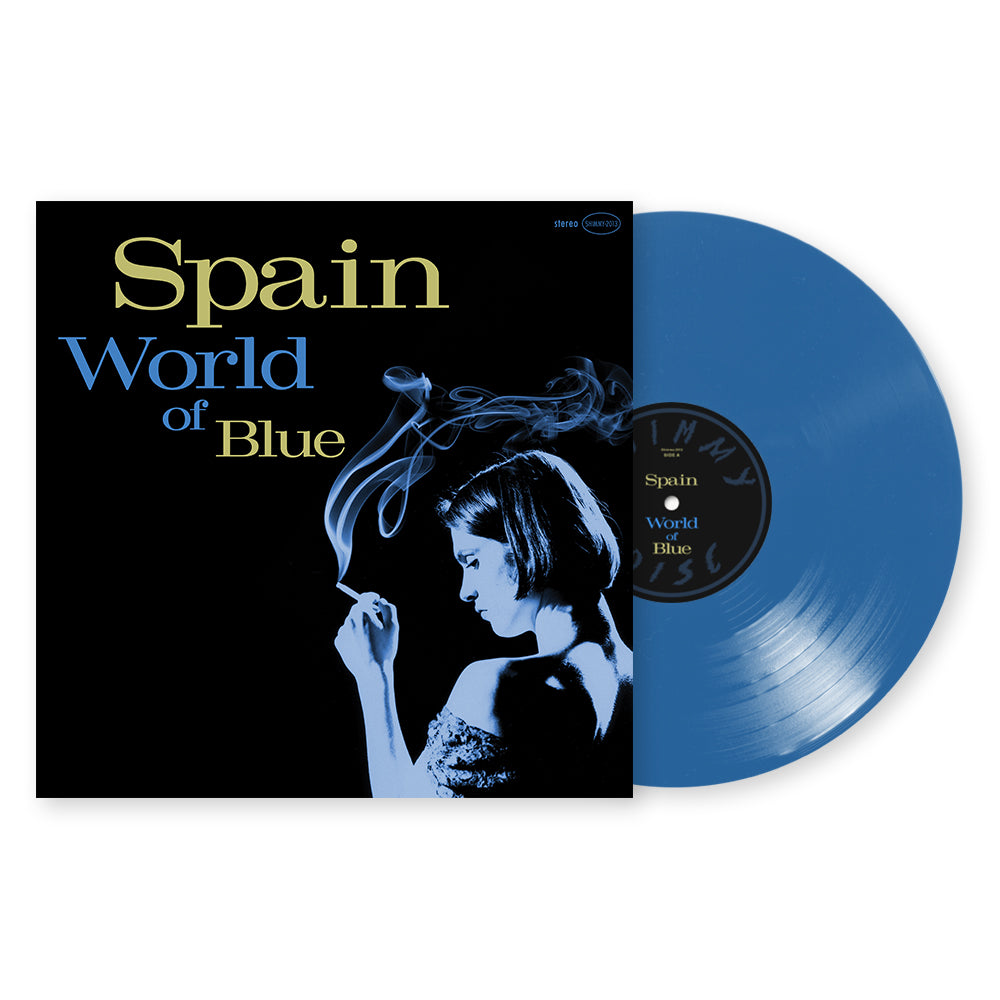 Tracklist

1. Her Used-to-Been
2. Phone Machine
3. I Lied
4. Dreaming of Love
5. World of Blue

Credits

Original session produced by Tom Grimley and Josh Haden
February, 1994
Poop Alley Studio
Los Angeles, CA.

Josh Haden - Bass, Vocals
Ken Boudakian - Guitar
Merlo Podlewski - Guitar
Evan Hartzell - Drums
with
Petra Haden - Violin

Photography by Edward Colver
Design by Ryan Hover
Project Manager (for Shimmy-Disc) - Nick Ohler

Mixed & Mastered by Kramer, 2021