The Kentucky Derby Is Decadent And Depraved
Shimmy-2011 Release date: Jul 15, 2022
Regular price
Sale price
$24.00
Unit price
per
Sale
Sold out
First Ever Vinyl Release on Shimmy-Disc / Paris Records
All Star Cast Including Tim Robbins, Dr. John, Bill Frisell, Ralph Steadman, Annie Ross And Others! 
This LP Brings the Iconic Gonzo Journalist's Masterpiece To Life With Music And Narration. 
Shimmy-Disc (through an exclusive license with Paris Records), is set to release for the first time on vinyl "THE KENTUCKY DERBY IS DECADENT AND DEPRAVED" - by the father of Gonzo Journalism, HUNTER S. THOMPSON - an all-star cast of musicians and actors lead by Tim Robbins, Dr. John, Bill Frisell, Ralph Steadman, Annie Ross, John Joyce III and Will Forte who bring Thompson's classic Gonzo reportage on the 1970 Kentucky Derby to life through spoken word and musical composition. Conceived by executive producer Michael Minzer, the project was produced by Hal Willner who invited Bill Frisell to compose the music. Bill enlisted the help of an ensemble including Curtis Fowlkes (trombone), Ron Miles (trumpet), Eyvind Kang (viola), Doug Weiselman (woodwinds), Jenny Scheinman (violin), Hank Roberts (cello) and Kenny Wolleson (drums, percussion). 
Ralph Steadman does double duty portraying himself in the narration and contributing original artwork for the project. 
In 2005, Paris Records founder Michael Minzer called up his friend Hal Willner with the idea of recording a definitive performance of an all time classic piece of journalism, "The Kentucky Derby Is Decadent and Depraved." Originally published in Scanlon's Monthly in June of 1970, it's the quintessential example of Hunter S. Thompson's uniquely humorous and piercing insight —the article that inspired the term Gonzo Journalism (coined by the late Bill Cardoso). Minzer and Willner had collaborated before on several "wide open" tributes to such literary luminaries as Allen Ginsberg's "The Lion For Real", William S. Burrough's "Dead City Radio" and Terry Southern's "Give Me your Hump!." Hal was friends with Ralph Steadman who's involvement was a major boost in getting the project off the ground. Hal also was able to enlist Tim Robbins as lead narrator and Bill Frisell to oversee the music and the project was off to the races so to speak. 
Says Michael Minzer: "The big challenge was to match Bill's sharply drawn moody vignettes with the perfect segments of a very long reading. When we realized that it all worked out beautifully, Hal just said 'I told you I had worked on this!'"
Says Tim Robbins: "I couldn't be more thrilled to be a part of this project—who could say no to such an opportunity to toast the king of Gonzo journalism? It's been a great pleasure diving into the chaotic, genius prose of Hunter and I feel flattered to be working with such a stellar group of creative folks like Hal Willner, Ralph Steadman, Bill Frisell and Michael Minzer who made it come alive so brilliantly." 
Re-Mastered by Kramer in 2021, this limited-edition LP (on 'Two-Tone Horseshit Brown' vinyl) is destined to become the indispensable classic it always deserved to be. 
Dedicated to Hal Willner, producer extraordinaire, in Loving Memory.
Originally released as a CD in 2012 and produced by the late Hal Willner, the vinyl release was remastered by Kramer with music composed by Bill Frisell. The upcoming release is dedicated to Willner, who died in 2020.
"I remember the day I met Hal Willner in 1979," Kramer tells Rolling Stone. "It was love at first sight. We remained friends, like brothers, until the day he died, when a big part of me died with him. I wasn't far away when he was making this amazing project come to life in 2011. He played the final mixes for me in his little listening room in NYC, surrounded by his puppets, his records (well, some of them, anyway), and the swirling surgical wit and spirit of Dr. Hunter S. Thompson. 'So whaddaya think?' Hal asked. 'Is HST spinning in his grave right now? Did I do something good here, or is he gonna go gonzo on me in my dreams, forever?' You done good, Hal. You done real good. Rest in Peace."
View full details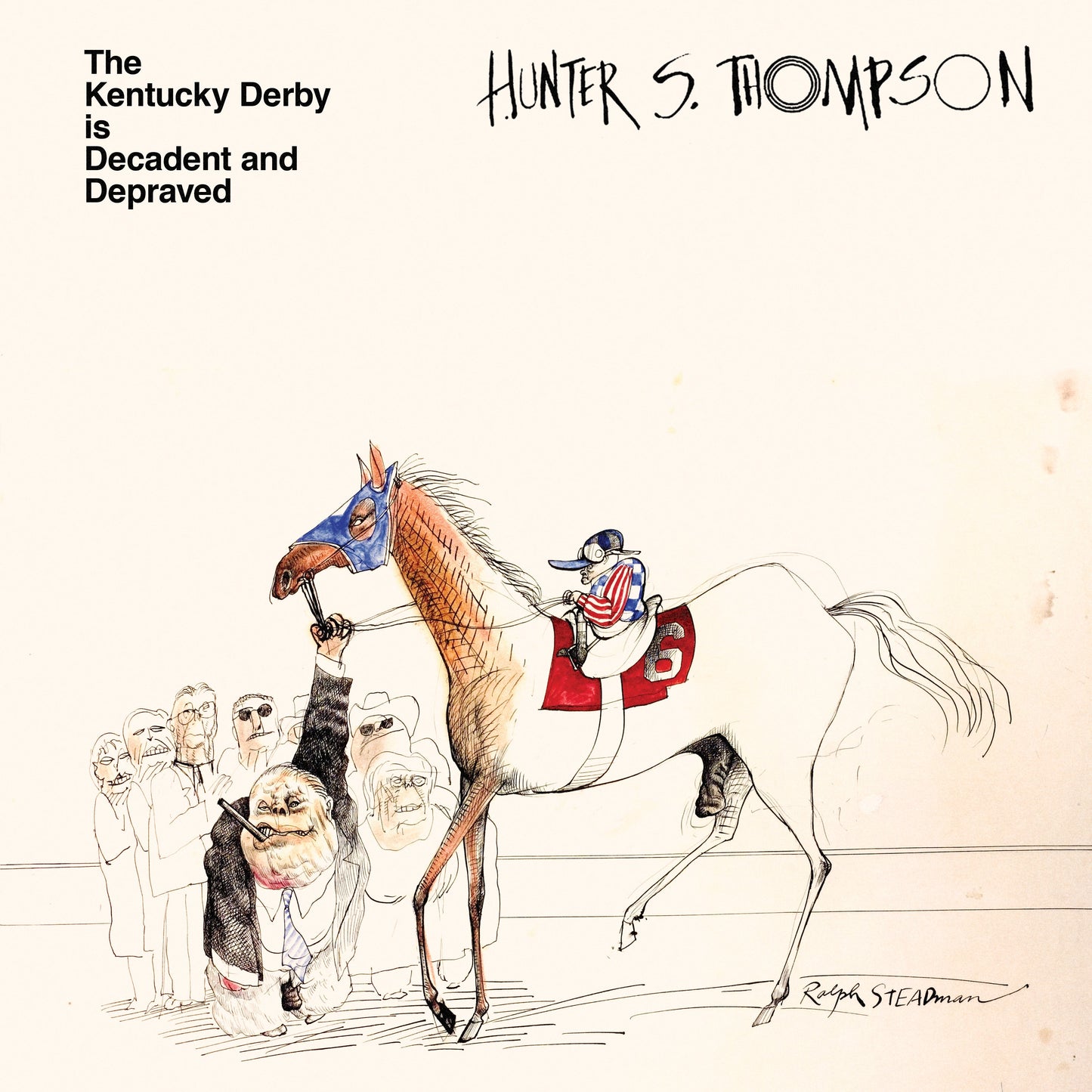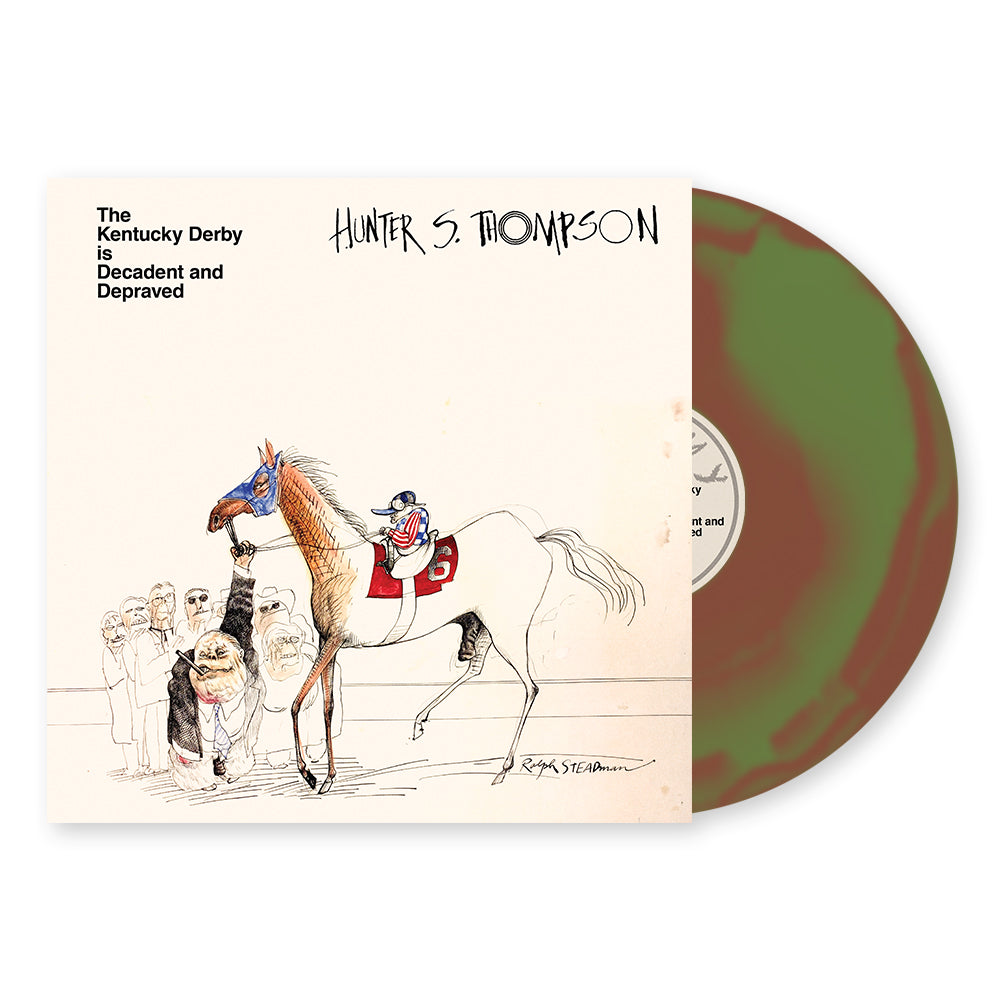 Tracklist

1. Overture (My Old Kentucky Home)
2. I Got Off The Plane Around Midnight...
3. At The Airport Newsstand
4. The Next Day Was Heavy...
5. The Governor, A Swinish Neo-Nazi Hack...
6. Entr'acte
7. On Our Way Back To The Motel
8. It Was Saturday Morning, The Day Of The Big Race...
9. In A Box Not Far From Ours...
10. Some Time Around 10:30 Monday Morning...

Credits

Paris Records Credits for Original CD Release:
Produced by Hal Willner
Original Artwork by Ralph Steadman
Music Composed by Bill Frisell
Executive Producer – Michael Minzer
Project Manager – Rachel Fox

Musicians Credits:
Trombone – Curtis Fowlkes
Trumpet – Ron Miles
Cello – Hank Roberts
Viola – Eyvind Kang
Violin – Jenny Scheinman
Woodwinds – Doug Wieselmanall
Drums, Percussion – Kenny Wollesen

Voice/Actor Credits:
Voice Actor [Desk Clerk] – Annie Ross
Voice Actor [Himself] – Ralph Steadman
Voice Actor [Hunter Thompson] – Tim Robbins
Voice Actor [Jimbo] – Dr. John
Voice Actor [Rent A Car Clerk, Crowd] – Will Forte
Voice Actor [The Pimp] – John Joyce III

Shimmy-Disc Credits for LP Release:
Produced by Hal Willner
Original Artwork by Ralph Steadman
Mastered by KRAMER at Noise Miami
LP Design by Kramer & Ryan Hover
Project Manager – Nick Ohler