The History of Crying (Revisited)
Shimmy-2006 Release date: Jun 18, 2021
Regular price
Sale price
$24.00
Unit price
per
Sale
Sold out
Jad Fair & Kramer announce their third collaboration for Kramer's newly reborn Shimmy-Disc label, The History of Crying (Revisited) - a 12-song LP produced by Kramer at his Noise Miami recording studio, and in Austin, Texas.

Long-time fans of Jad Fair will be blown away by his vocals on this album, as he runs rings around Kramer's complex melodies and sings like he's never sung before. 33 years after their first LP together (Roll Out The Barrel), this new LP sounds nothing like their previous two releases. With music by Kramer and words by Jad, there's something dripping down for everyone on this limited edition "Golden Tears Vinyl" LP, remixed by Kramer in glorious analog on the very same vintage UA610 console used by Brian Wilson to mix "Pet Sounds", and by Arthur Lee to record and mix LOVE's seminal LP, "Forever Changes."

This LP also features sublime-psycho guitar solos by PAUL LEARY (Butthole Surfers)
on each and every song, recorded at his "Preacher Mon" home studio in Austin, TX.
(excerpt from Kramer's "Producer's Notes" for THE HISTORY OF CRYING)…

KRAMER: Hey. Jad. Listen. We haven't made a record together for almost 20 years.
JAD: Well yes, I think it would be about 20 years. It's been quite a good long time now.
KRAMER: So we should fix that, right?
JAD: Well yes, i would think that 20 years is, perhaps, a bit too long between records.
KRAMER: So why don't you send me some lyrics, and i'll get started.
JAD: OK, but, well, i'm just so terribly busy right now with so many records coming out,
and I, I'm… I just don't think I'd be able to write new lyrics for at least a few months.
Maybe even not until June or…I'm just so busy right now.
KRAMER: Hmmm. OK. Well, what if I sent you 12 song titles? Would that help?
JAD: You mean, like, right now?
KRAMER: Well, in about ten minutes. Gimme ten minutes.
JAD: Oh well then I can definitely get you the lyrics by Friday.

View full details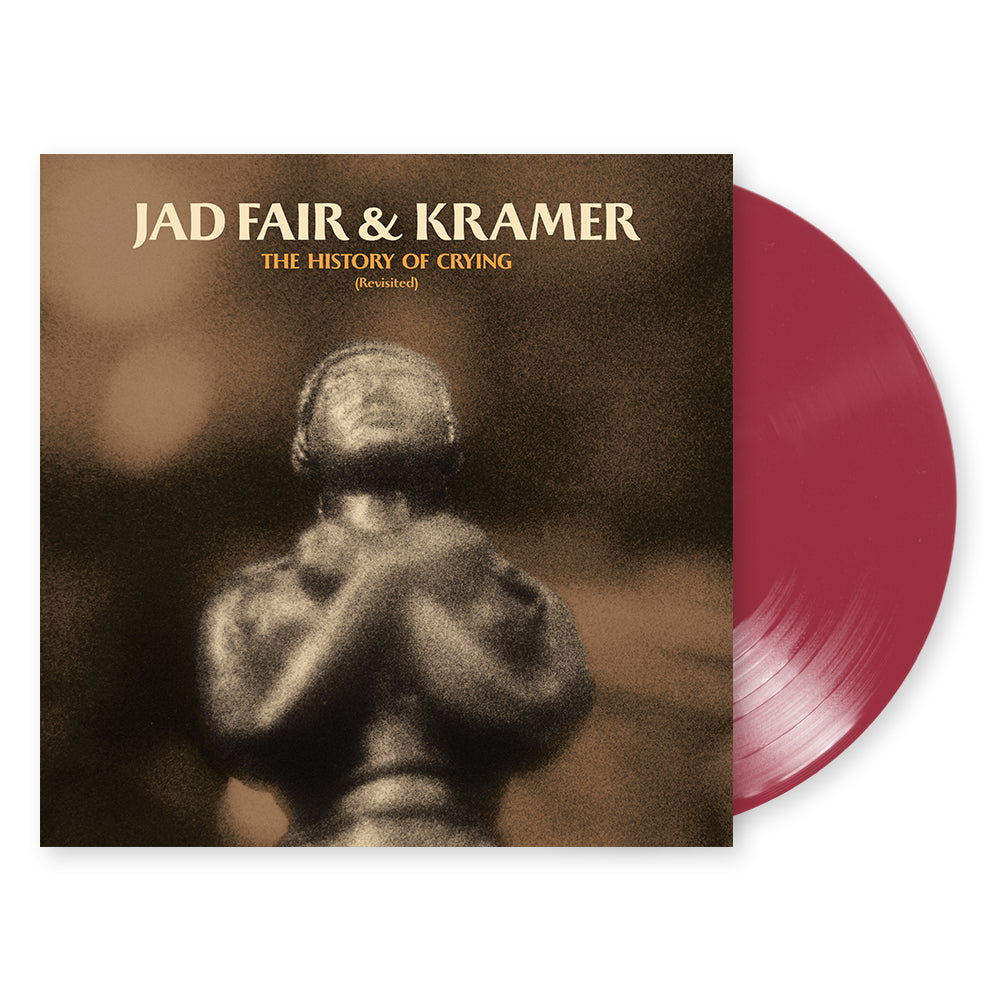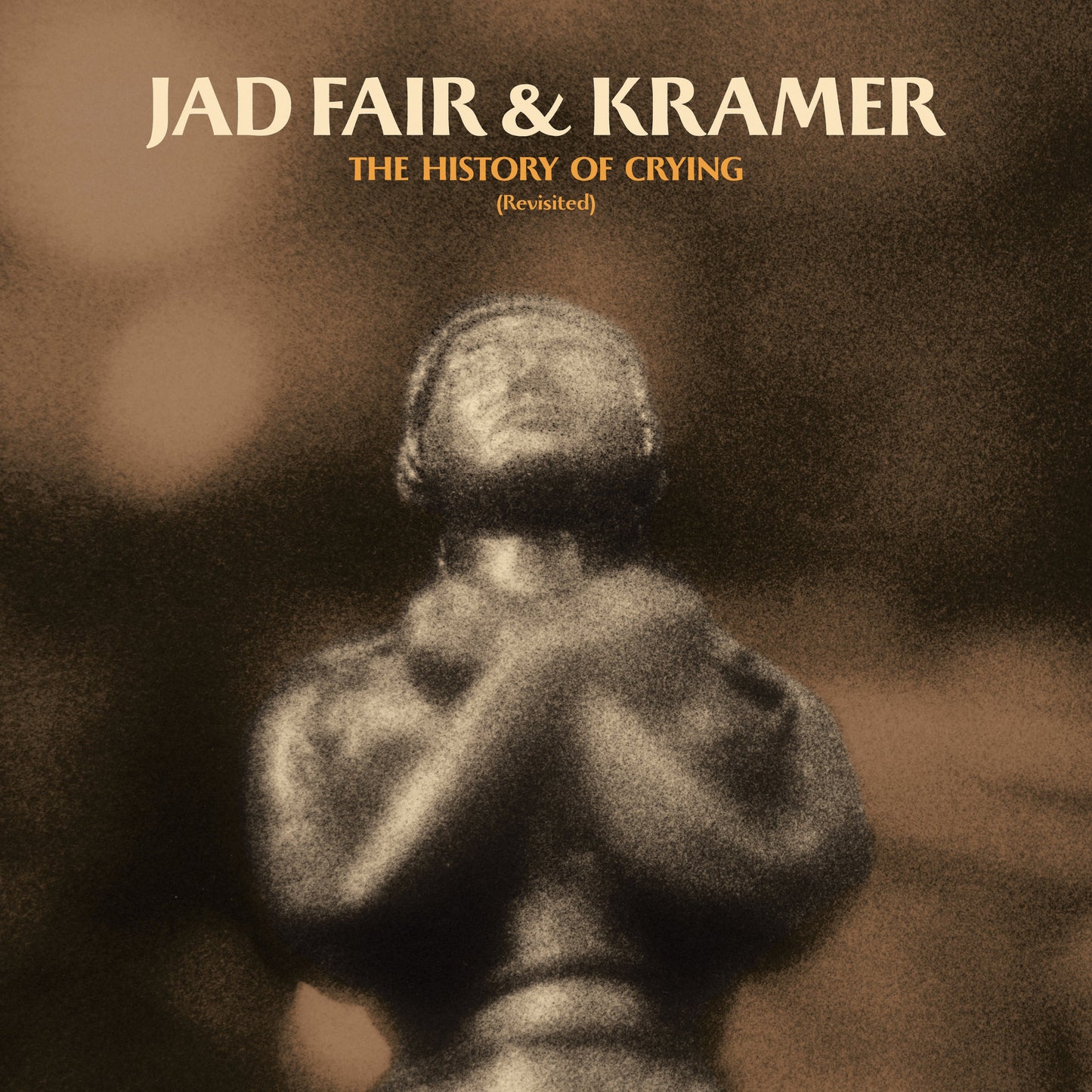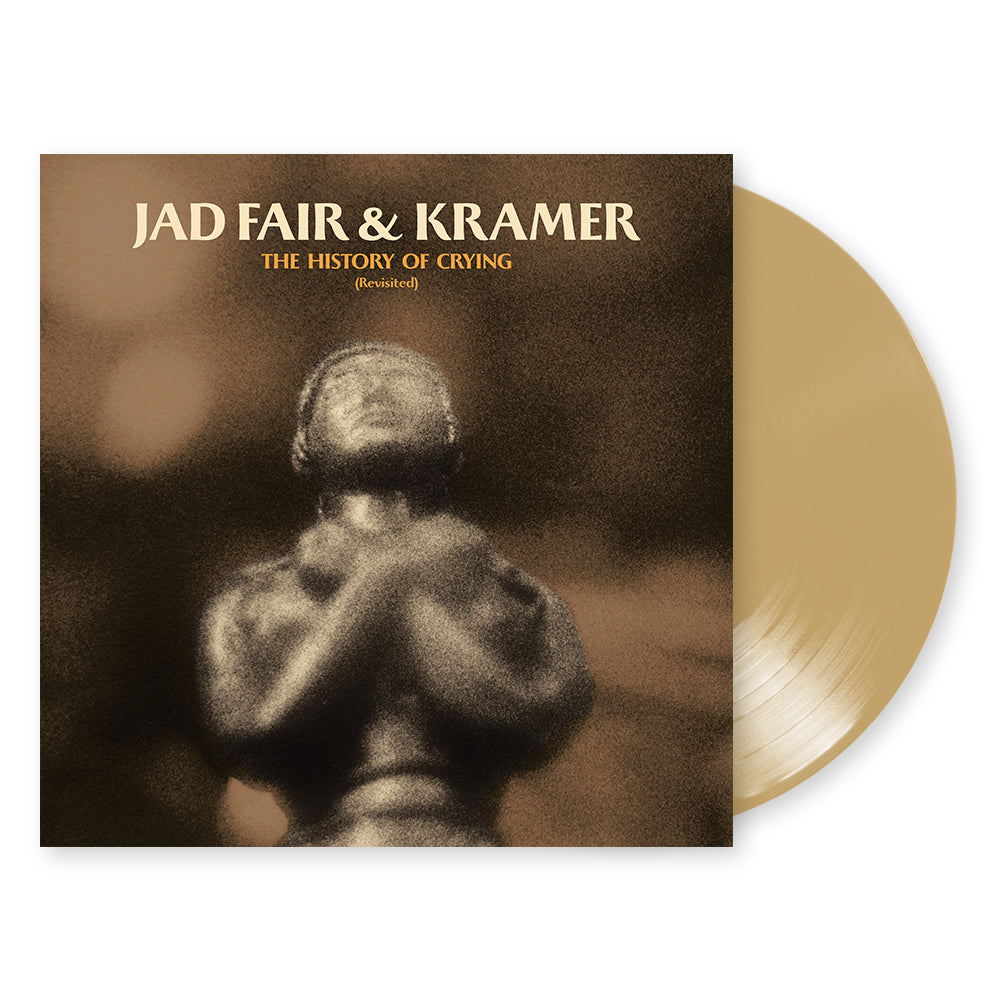 Tracklist

1. Red Red Sun
2. I Wanna Make a Movie
3. The History of Crying
4. I Won't Eat 'Til You Come Back to Me
5. I'll Give You the Moon
6. Pickpockets of Love
7. Show Me the Way to Nowhere
8. Do You Really Need a Map to My Heart?
9. All I Need is a Kiss
10. I Miss My Analog Warmth
11. You Cripple Me
12. Tearjerker

Credits

all songs by Jad Fair & Kramer
(Secretly Publishing)

JAD FAIR & KRAMER - Lyrics & Singing
KRAMER - Music & Instruments/Singing

with PAUL LEARY - Electric Guitars & SH-101

Produced & Engineered by KRAMER
at Noise Miami & Noise Austin, 2016/17
Electric Guitars and SH-101 Recorded by Paul Leary
at Preacher Mon Studio; Austin, TX.

Re-Mixed by KRAMER (March 2020)
on Tim's UA610 console in San Antonio, TX.