Various Artists
I Killed the Monster - The Songs of Daniel Johnston
Shimmy-2014 Release date: Feb 10, 2023
Regular price
Sale price
$24.00
Unit price
per
Sale
Sold out
Kramer & Daniel Johnston (Art Basel / Miami, 2013)


In the late 1980's,
Kramer
brought
Daniel Johnston
into his Noise New York recording studio and produced the LP that remains - to this day - his masterpiece; "
1990
". Prior to these recordings (his very first in a "professional" studio), Daniel was an underground/'outsider' artist with an extraordinary catalog of cassette-only releases, a small but infinitely loyal cult following, and a fast-widening range of established artists covering his songs and proclaiming him to be the best songwriter of his generation.
They were right. "1990" (originally released on Shimmy-Disc) brought his rapturous songs to new ears. In American Indie Music, there was the world before "1990", and the world after. It was a watershed moment in the musical arts. There was nothing else like it. There still isn't. Daniel's place in history will be studied for centuries to come. He had many disciples, but no peers. His songcraft stands alone in the American songbook.

Following the global success of "1990", Kramer travelled to West Virginia the following year and produced "ARTISTIC VICE", a very different LP of songs featuring a full band that Daniel had been performing concerts with while living at his parent's home. The recordings were made in their garage over the course of 3 days on a barely functional 8-track tape machine. The resulting LP was the perfect follow-up to "1990", and set Daniel on a path that would bring him a major label deal with Atlantic Records, and the attention he'd always deserved both as a songwriter and as a visual artist. It wasn't long before his drawings began to appear in art galleries, and eventually his work was featured at the renowned Whitney Biennial. The rest is history.
Daniel left us on September 11, 2019. We will never see the likes of him again, but we can experience his music anew with "I KILLED THE MONSTER", available now for the very first time on Vinyl following its initial 2006 CD-only release.
Kramer re-Mastered all 21 songs from the original CD, and hand-picked 11 of his favorite songs for this limited-edition Vinyl LP release.

The Cassette and Download versions include all 21 songs.

(Note: This is the first Cassette release from Shimmy-Disc since the 1990's. We love Cassettes. TAPE, is where it all began. We are thrilled to bring this archival format back to the Shimmy-Disc catalog. Nothing sounds as good as tape, and we have spared no expense in bringing the highest quality product to the avid Cassette collector.)

This "
Various Artists
" compilation of songs by
Daniel Johnston
filters the Texas genius's snow-globe sad-pop confections through the mercurial lens of indie rock and anti-folk. Daniel's painfully honest lyrics and gently ecstatic melodies easily lend themselves to the interpretations of others, whether it's the genius collaborations of
Danielson & Sufjan Stevens
("Worried Shoes") or
Jad Fair & Kramer
("True Love Will Find You in the End"), the honest-to-goodness real-life realities of
Kimya Dawson
("Follow That Dream") or
Jeffrey Lewis
("Adventures of God As a Young Boy"), or the proto-psychedelic pop of
R. Stevie Moore
("Cathy Kline") and home-grown Shimmy-Disc artist
Lumberob
, or
Kramer
himself with the definitive version of the song he considers Daniel's very best, "
Bloody Rainbow
".
Produced by Kramer
in 2005/2006, the LP closes with his daughter
Tess
singing Daniel's seminal tearjerker, "
It's Over
". Recorded when she was 13 years old, it's the perfect song to bring the curtain down on this indispensable LP.
Daniel, Kramer and Tess (2000, NYC)
View full details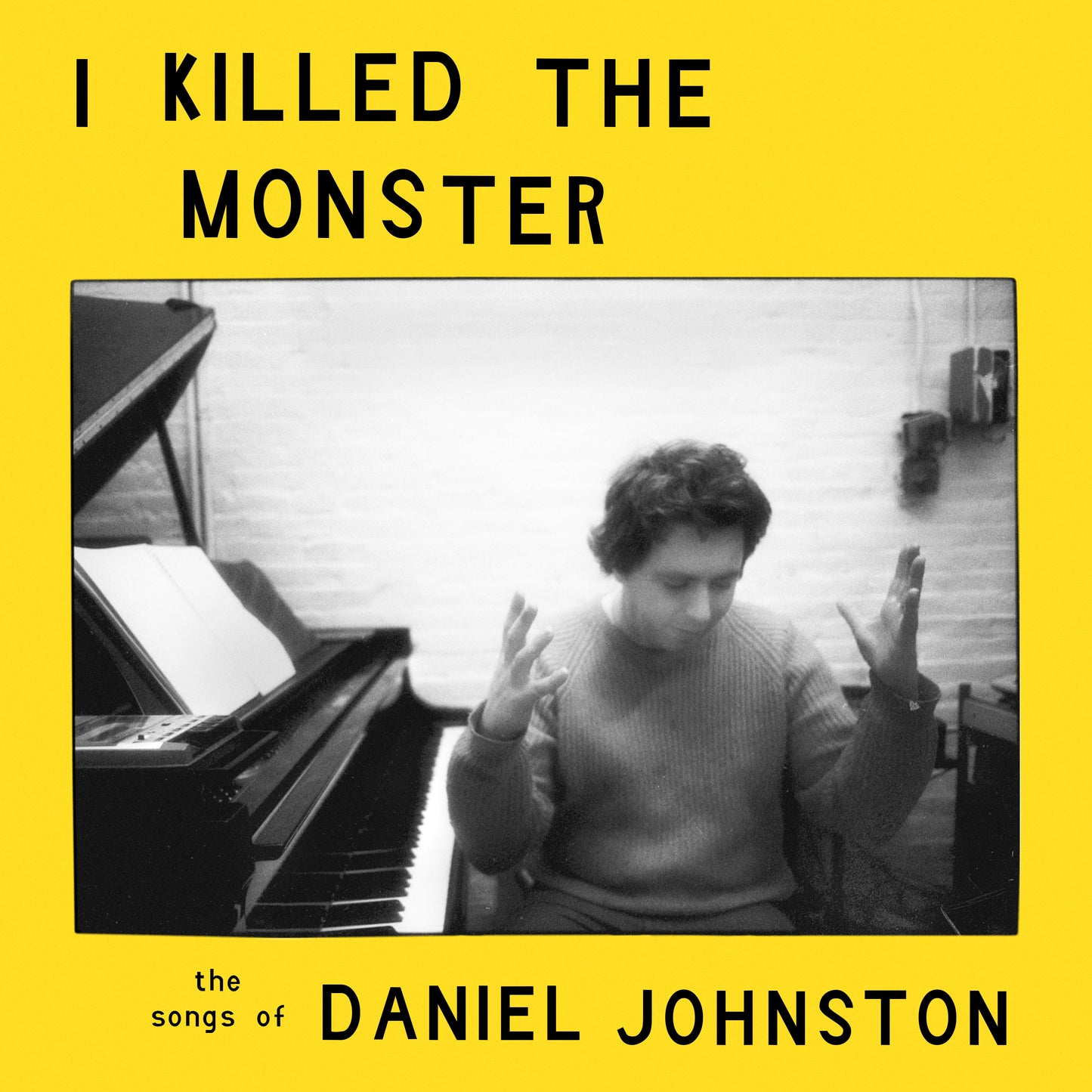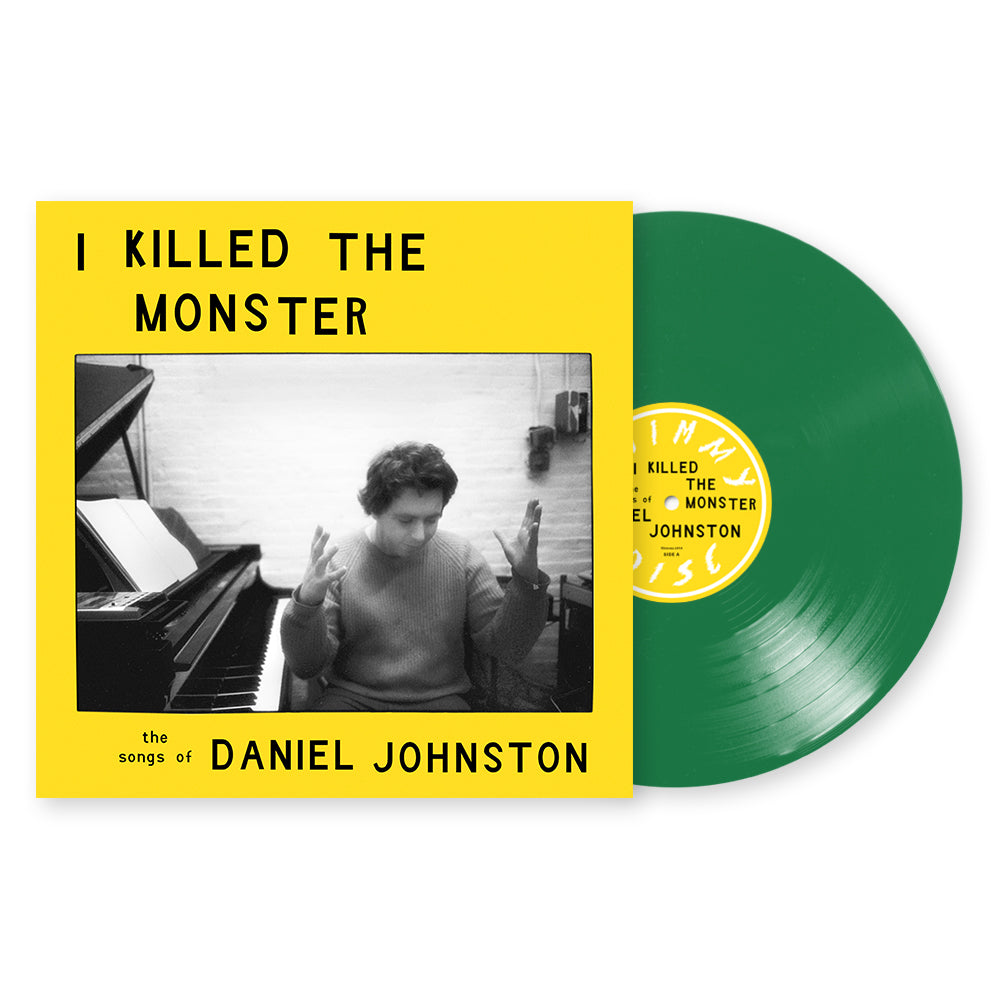 Tracklist

1. Dot Allison - Don't Let The Sun Go Down On Your Grievances
2. Danielson & Sufjan Stevens - Worried Shoes
3. Kramer - Bloody Rainbow
4. R. Stevie Moore - Cathy Cline
5. Kimya Dawson - Follow That Dream
6. Lumberob - Honey I Sure Miss You
7. Jad Fair & Kramer - True Love Will Find You In The End
8. The Electric Ghosts - Blue Skies Will Haunt You From Now On
9. Jeffrey Lewis - The Adventures Of God As A Young Boy
10. Mike Watt - Walking The Cow
11. Tess - It's Over

(bonus tracks on cassette / digital)

12. Joy Zipper - Held The Hand
13. Rope, Inc - Tears Stupid Tears
14. Chris Harford - Going Down
15. Mad Francis - Rowboat
16. Major Matt Mason USA - Mind Contorted
17. Toby Goodshank - Now
18. The Dick Panthers - Go Fast And Go Some More
19. The Sutcliffes - Foxy Girl
20. Kickstand - Cosmic Kid
21. Emily Zuzik - Love Wheel

Credits

DOT ALLISON - Don't Let The Sun Go Down On Your Grievances
Dot Allison - Vocals
Chris Rotter - Acoustic Guitar
Kramer - Mellotrons, Electric Guitars, Bass, Percussion, Backing Vocals, etc.
Dot and Chris Recorded by Nathan Hernando at Hideaway Studios, London Produced & Mixed by Kramer at Noise Miami (2006)

DANIELSON & SUFJAN STEVENS - Worried Shoes
Daniel Smith - Vocals, Acoustic Guitar
Sufjan Stevens - Vocals, Drums, Organs, Electric Guitars, Marimba
Elin K. Smith & Lilly H. Smith - Backing Vocals
Kramer - Bass, Mellotrons, Chimes, etc.
Recorded by Daniel Smith at The Recreation Room, New Jersey
Produced by Daniel Smith & Kramer, Mixed by Kramer at Noise Miami (2006)

KRAMER - Bloody Rainbow
Kramer - Vocals, All Instruments, etc.
Tess - Vocals
Zarstar - Backing Vocals
Produced & Mixed by Kramer at Noise New York (2003)

R. STEVIE MOORE - Cathy Kline
R. Stevie Moore - all Keyboards, Guitars, Living Voices
Recorded 7/27/04 at home alone on an AKAI DPS-12 Workstation, New Jersey Remixed from surviving metal parts by Kramer at Noise Miami (2006)

KIMYA DAWSON - Follow That Dream
Kimya Dawson - Vocals
Arion Salazar - Guitar
Recorded by Jason Carmer (2004)

LUMBEROB - Honey I Sure Miss You
Rob Erickson- Vocals, Guitars, Drum Machines
Kramer - Bass, Organ, Clavinet, Tapes, etc.
Recorded in New York City at Virginia's Produced & Mixed by Kramer at Noise Miami (2006)

JAD FAIR & KRAMER - True Love Will Find You In The End
Jad Fair - Vocals
Kramer - All Instruments, etc.
Tess & Zarstar - Backing Vocals
Produced & Mixed by Kramer at Noise Miami (2006)

THE ELECTRIC GHOSTS - Blue Skies Will Haunt You From Now On
(*Written by Jack Medicine & Daniel Johnston)
Jack Medicine - Vocals, Guitar
Kramer - Bass, Mellotrons, Electric Guitar Solos, etc. Produced & Mixed by Kramer at Noise Miami (2005)

JEFFREY LEWIS - The Adventures Of God As A Young Boy
Jeffrey Lewis - Vocals, Guitar
Recorded by Major Matt Mason at Olive Juice Music, New York City (2006)

MIKE WATT - Walking The Cow
Thalia Ferreira - Vocals
Nels Cline - Guitar
Pete Mazich - Organ
Mike Watt - Bass, Drum Programming
Recorded by Mike Watt (2005)
Mixed by Kramer at Noise Miami (2006)

TESS - It's Over
Tess - Vocals
Kramer - All Instruments, etc.
Produced & Mixed by Kramer at Noise Miami (2006)

PLUS THE FOLLOWING 10 ADDITIONAL SONGS (on cassette version, as well as digital download included with vinyl version):

12. Joy Zipper - Held The Hand
13. Rope, Inc - Tears Stupid Tears
14. Chris Harford - Going Down
15. Mad Francis - Rowboat
16. Major Matt Mason USA - Mind Contorted
17. Toby Goodshank - Now
18. The Dick Panthers - Go Fast And Go Some More
19. The Sutcliffes - Foxy Girl
20. Kickstand - Cosmic Kid
21. Emily Zuzik - Love Wheel