Fungus Shui
Shimmy-2008 Release date: Aug 20, 2021
Regular price
Sale price
$24.00
Unit price
per
Sale
Sold out
After 35 years on the face of the sun (Austin Texas), I took my wife, dogs, banjo and a bag of mushrooms to the Appalachian mountains of Western North Carolina. We got settled in and I couldn't wait to record my second solo banjo record 'Fungus Shui'.
It had been a minute since 'Keep on the Grass' was recorded in Texas with the help of my banjo sensei, Danny Barnes. I've always been in love with the sound, range and tunings of the banjo. Just a natural conduit for me to write and play my songs. My playing is, say,....non-traditional. More of a spacegrass than a bluegrass. The addition of my pedal board lets me twist the banjo's sound when needed or layer an orchestra of ME to bring out what I hear in my head.
Album Tour

Track 1

   Fungus Shui Trilogy
Speaking of in my head, a fine example would be the first track of this album, 'Fungus Shui Trilogy'. I tried to relay the sounds and melodies from my psychonautical experiences on and off this planet… in just under 9 minutes…
Track 2

  Woke Up Dead
A lotta folks sing about wakin up with the blues. I took it a step further with a lil' country blues jam called 'Woke Up Dead'.
Track 3

  You Look Funny When You Cry
The most traditional sounding song on this record is the perfect tune to cheer your significant other with. 'You Look Funny When You Cry'. Perfect for Birthdays, Weddings, and Funerals!
Track 4

  Shovel
Throughout life there's always been the proverbial man with a shovel and the proverbial man with the gun. That's how shits gotten done through the ages. 'Shovel' is a song of glorious redemption.
Track 5

  Pussyfoot Down
'Pussyfoot Down' is a joyous, bouncy number about winding down and steppin out.
Track 6

  Gittin It
'Gittin it' was a song written when I was workin as a hand at a horse ranch in Lockhart, TX. The ranch paid us an hour for lunch, so we'd eat Smitty's BBQ and drive around smokin weed yellin "Get it Hand!" to anyone we saw workin….Glad to have had our dogs sing along on this recording.
Track 7

  Short Straw
I've often fantasized about jumpin off a tall structure and goin splat on a mirror I had placed at the bottom. That way, I would be the last thing I ever saw. 'Short Straw' is kind of about the same thing but involves a mirror and a straw.
Track 8

  Slow Crawl
Ever been in a relationship that was less than perfect? Those open arms you reluctantly and repeatedly crawl back to? It's usually a very 'Slow Crawl'.
In a year where mushrooms have been discovered on Mars, this Fungal Mountain Breakdown seems ripe for release! Being that I wrote, played, recorded and mixed 'Fungus Shui' by my lonesome, it may be the most ME sounding release i've ever done. Glad to have it coming out on fellow Butthole Surfers alumni, Kramer's label, Shimmy-Disc.
-JD Pinkus
View full details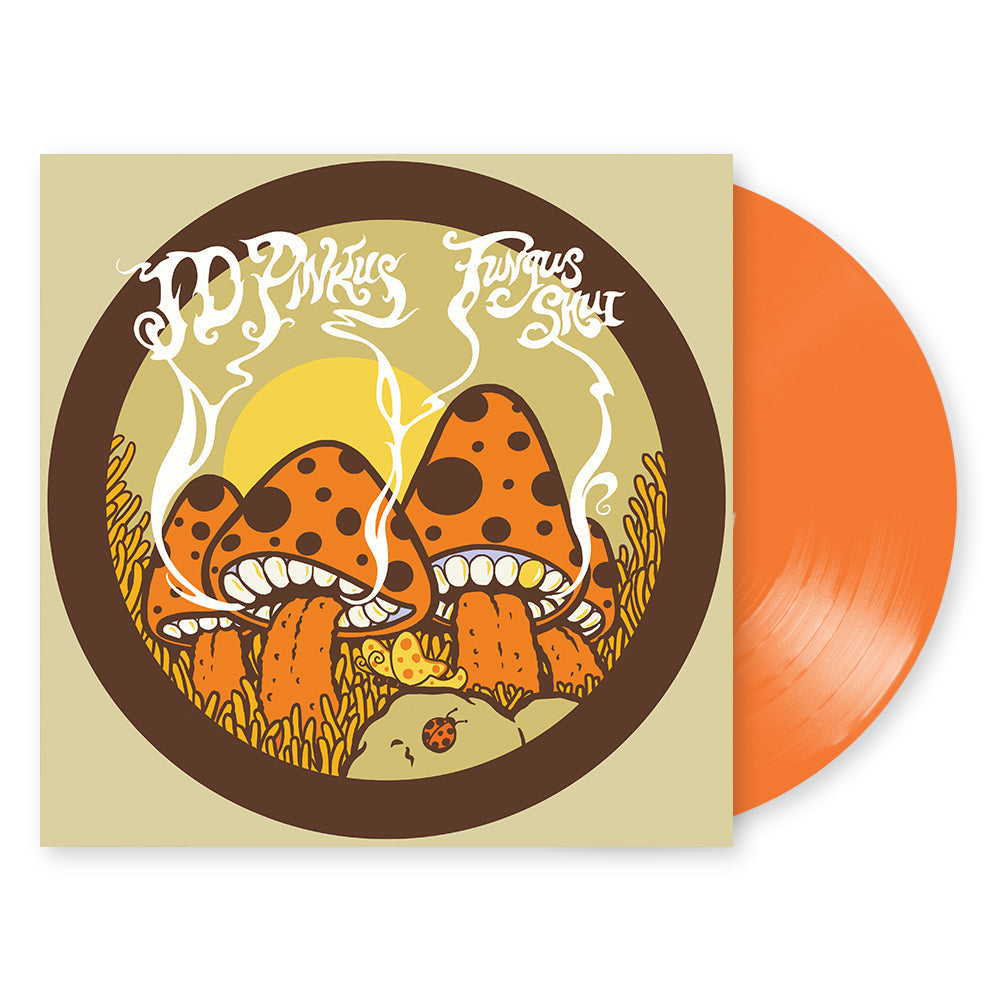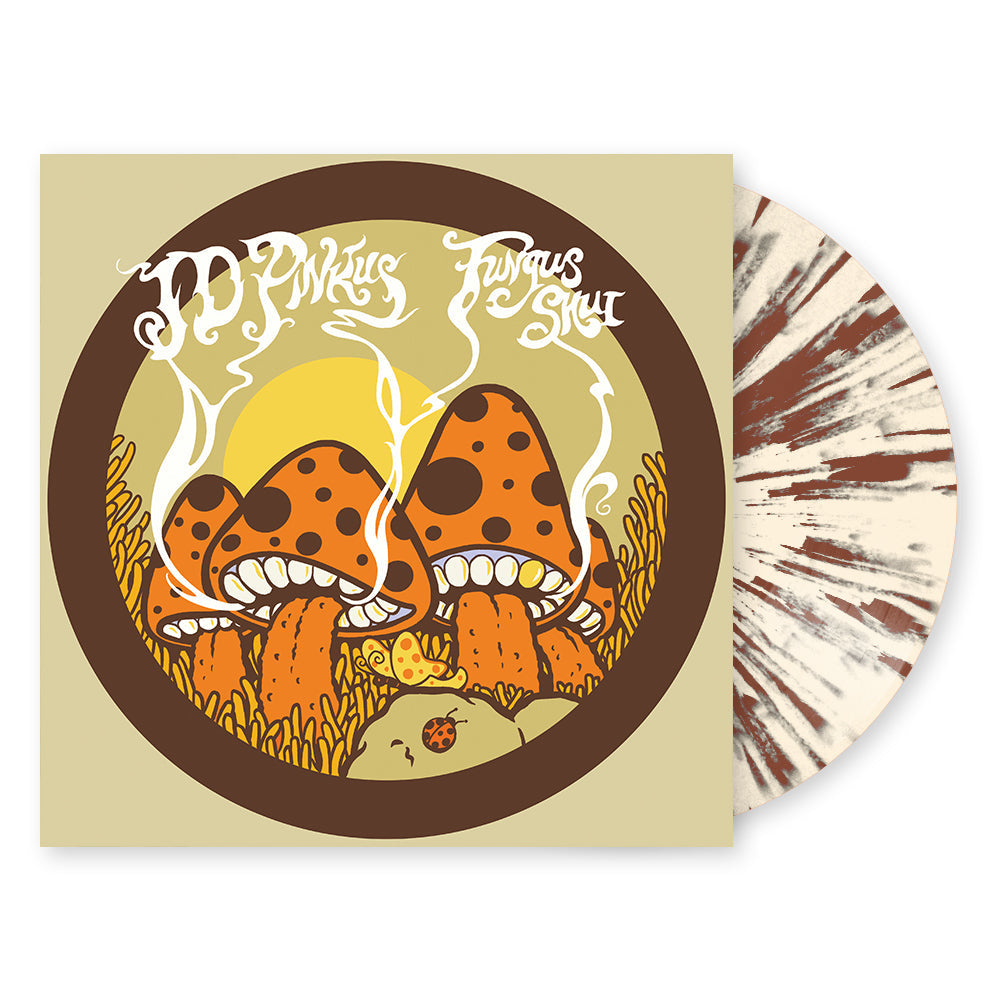 Tracklist

1. Fungus Shui Trinity
2. Woke Up Dead
3. You Look Funny When You Cry
4. Shovel
5. Pussyfoot Down
6. Gittin It
7. Short Straw
8. Slow Crawl

Credits

All Songs Written & Performed by JD PINKUS
Produced, Recorded & Mixed by JD PINKUS
@ Plastic Cannon Studio (Asheville, North Carolina)
Mastered by KRAMER