Curtis Godino Presents The Midnight Wishers
Shimmy-2009 Release date: Feb 11, 2022
Regular price
Sale price
$24.00
Unit price
per
Sale
Sold out
What if a cute girl group scored a hit song about a car crash, then actually died in a car crash, but decades later, David Lynch conjured their spirits for a beach-themed Halloween special?
That's a feeble attempt to describe the fun, spooky universe evoked by musician, songwriter and producer Curtis Godino with his latest project, 
Curtis Godino Presents the Midnight Wishers
.
"I've always been a fan of girl groups and old generic love songs," says the Brooklyn-based artist, previously known around town for his psychedelic band Worthless and his '60s-style light projection shows. "No matter how cheesy, they always get stuck in my head, so I decided I would try to make some of my own, with the help of my friends."
Chief among those friends are the Midnight Wishers: lead vocalist Jin Lee and backing singers Rachel Herman and Jessica McFarland, all of whom Godino recruited for the project. Lee also contributed lyrics, which she tends to recite as often as she sings in a dreamy, earnest voice.
But make no mistake: This project belongs to Godino, a musical ringmaster in the tradition of Phil Spector or more aptly Shadow Morton, whose noir sensibilities spawned such uncanny pop marvels as the Shangri-Las' "Leader of the Pack" and "Remember (Walking in the Sand)."
In this case, Godino built the wall of sound almost entirely by himself, recording on his eight-track tape machine during the pandemic shutdown. Starting with drum tracks from Andrew Max and Adam Amram, he would add picked bass guitar in the style of L.A. studio legend Carol Kaye, then go bonkers with fuzzy guitars, Farfisa organ, mellotron, analog synthesizers, glockenspiel, an arsenal of other percussion instruments and an array of mysterious electronic effects.
To fully realize the vision, however, Godino knew he needed more firepower. The Wishers' multilayered harmonies and other vocal tracks were recorded and engineered by his roommate, Paul Millar, at Millar's Bug Sound East studio.
"I'm sure all those incredible old records were recorded on a four-track or whatever, but I don't have the same discipline," says Godino, whose stated goal was to create "songs so sweet they'll give you a cavity."
"Always Waiting," the album's opening cut, sets the mood immediately with a melancholy marimba and a chilly blast of blowing-wind effects. In a babyish, deadpan monologue, Lee introduces the persona that looms over the album: a long-suffering girlfriend on the verge of a violent outburst. In this case, she sits by a phone that doesn't ring – waiting, wishing, wondering – and starts a call-and-response pattern with the backing duo, whom Godino's production pumps up into a demented children's choir. Her forlornness is palpable:
As I sit waiting for tomorrowAnother day, another sorrowWhen I look into the sky all I seeAre my lover's longing eyes staring back at me
"No Place Like Home," Godino says, is "a liminal love song," with a simple, ghostly arrangement of organ, drum machine, guitar and glockenspiel to explore thoughts of love in the space between dreams and waking life. "When you close your eyes, I'll be watching you from the other side," Lee sings.
"He Loves Me Not" is the album's most decisive foray beyond the girl-group formula. Lyrics inspired by the lovelorn flower-picking game are supported by piano, mellotron, woodwinds and backward tracks plucked directly from the British Invasion. Godino describes it as "a song with a fall feeling."
The album was mastered by Kramer, who just last year resurrected Shimmy-Disc, a label that championed Daniel Johnston, GWAR, Jad Fair, King Missile, the Boredoms and Kramer's own bands Bongwater and Shockabilly. He refers to Godino as "a genius," and Godino appreciates the support.
"If it weren't for Kramer's encouragement, I don't think this would have turned out to be the album it is," Godino says. "We're all very grateful, and surprised, that it is going to be a real thing in the world."
View full details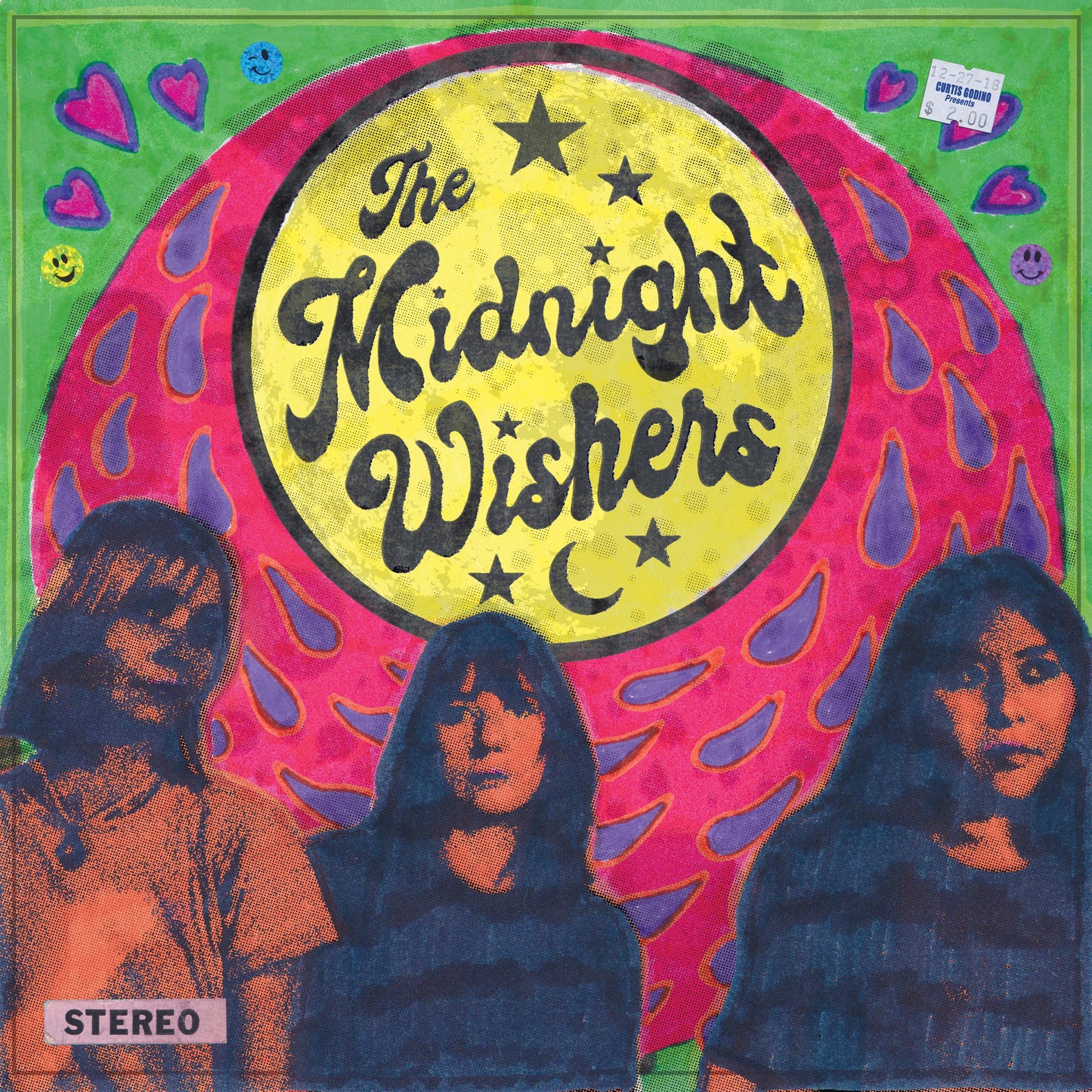 Tracklist

1. Always Waiting
2. Show Me That You Care
3. I Hate To See You Leave
4. I've Got The Key
5. No Place Like Home
6. WXLUV
7. I Want To Be The Monkey On Your Back
8. Hungry
9. He Loves Me Not
10. I'll Be Wishin

Credits

Music written and recorded by Curtis Godino
Lyrics by Curtis Godino and Jin Lee
Andrew max : drums on a1, b2
Adam Amram: drums on a2, a3, b4, b5
Spicy: sax on a3
Eric Mcleland: talking on a2, b1
Lily Rogers: piano at end of a3
Paul D Millar: Drums on a4 voice at end of b1
Patrick Mathews: a2 initial melody
Vocals recorded at Bug Sound East w/ Paul D Millar *excluding no place like home
Assistant engineer: Paul D Millar
Mixed by Curtis Godino and Paul D Millar
"Always Waiting" mixed by Kramer
Mastered by Kramer
LP Design by Curtis Godino